February 4, 2016
Trivia Answer: Star Wars was never a Best Picture

winner.



First Fives: Bobby Aguilera, Mike O'Dea, Neil Moffatt, Adam C

ohen & Jim Carter



Honorable Mention
:
Bon

us Answer:
Demi Moore started her career as Jackie Templeton on General H

ospital
THE NUMBERS
Tuesday's Broadcast Top 5
NCIS-CBS 2.4/17.3
NCIS New

Orleans-CBS 1.8/12.5
Chicago Fire-NBC 1.6/7.7
Chicago Med-NBC 1.5/6.6
The Flash-CW 1.4/3.8
Tuesday's Cable Top 5
People vs. OJ-FX 1.3/2.9
Fixer Upper-HGTV 1.0/3.4
Big Bang Theory-TBS .9/2.3
American Dad-Adult Swim .8/1.7
Have and the Haves Nots-OWN .8/3.0
Tuesday's Social Media Top 5
Democratic Presidential Town Hall-CNN 300,000 Tweets
Teen Wolf-MTV 127,000 Tweets
Pretty Little Liars-Freeform 68,000 Tweets
People vs. OJ-FX 39,000 Tweets
Celebration of Hollywood-BET 26,000 Tweets
THE SHOWS
Survivor
I wonder if people were complaining that Survivor had gotten too easy and that's why this season

seems

a bit tougher. Not all the tribes had fire, people have nasty sunburns, we had the bug in the ear incident last week and idols hidden in hard to reach places. Okay how funny was it when Alicia said embryo instead of ember

?

She really doesn't have much going on in that cute little head of hers, does she? How did Tai explain his bloody feet and the cuts on his chest from climbing the
tree? Did I miss

that?

Can you imagine 1 minute with Debbie?

Screw the chickens

. Skin her and roast her over a fire.

Y

ou know the Obama guy is right about Debbie ha

ving

40 cats.
#meow.
W

hat was with Debbie's grassy pom-pom's? Give her credit for her craftiness, but the woman is out of her mind. BROMANCE alert! Bromance alert! Caleb and Tai. #stolenkiss. Love it! Tai and Caleb are both super cute in their own specia

l way.

Okay now lets talk about that tribal council. Jenny…Jenny…Jenny what in the world were you thinking? Don't you watch the show? Haven't you seen how it works? You're supposed to ZIP IT when you know things are going well for yourself. Instead you're on a plane home and watching the show JUST LIKE ME!
The Goldbergs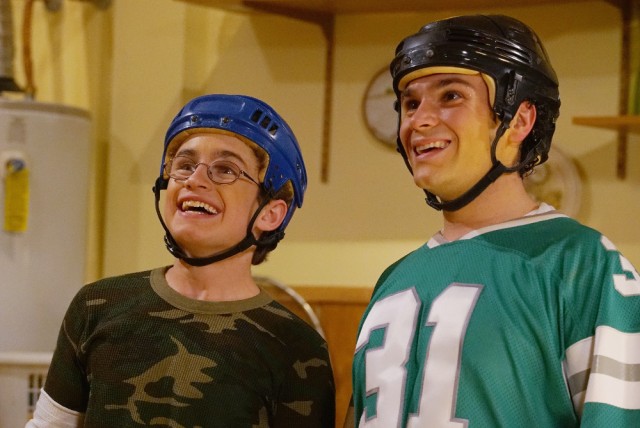 I have to say, product integrations are definitely getting better and more creative. Last nights Goldbergs incorporated the new Eddie the Eagle movie (opening this Friday at a theatre near you) into Barry's quest for Ball Ball Olympic gold. Anyone know who the real Ruben Amaro Jr. is? Bonus points if you do. While Barry was figuring out how to make Ball Ball an Olympic event

, b

usiness wasn't going well at the store.

O

f course Bev came through because she just knew futon's would solve everything. Wouldn't Murray hear this news at a furniture convention or something? You'd think that if it was Pop's business,

he'd be

helping out a little more, no? Was it me or were Bev's eyebrow's

way too dark

last night? Remember Fotomat's? When you think about it now, it's ridiculous, right? Dropping off

film

to a guy alone in a booth in a p

arking lot.

Back then, it was how we got our film developed. If we had those now, it would just be super creepy. Loved the Home Olympic events like stair luge and stationary pedalling. We did stuff like that too. Remember when kids used their imagination? I'm getting old, aren't I?
Black-ish
A pretty thought provoking episode of Black-ish. No real comedy but then again, not sure if that would have been appropriate. Black-ish has always addressed current issues that affect everyone but you never forget that this is an African American family. Last night the entire family was sitting around the television waiting to hear the verdict on a police brutality case. Dre and his parents felt that it was important for the kids to understand the world they live in and what it means to be black in

America

today. The older kids had opinions and the younger kids were upset and confused. I found the episode poignant and well done. My husband didn't feel it was appropriate at all and felt there was a much bigger political agenda there. Anyone have an opinion here? No real laughs other than Lionel Richie Jr.'s Odd Future donut shirt, but there really shouldn't have been. Thoughts?
Suits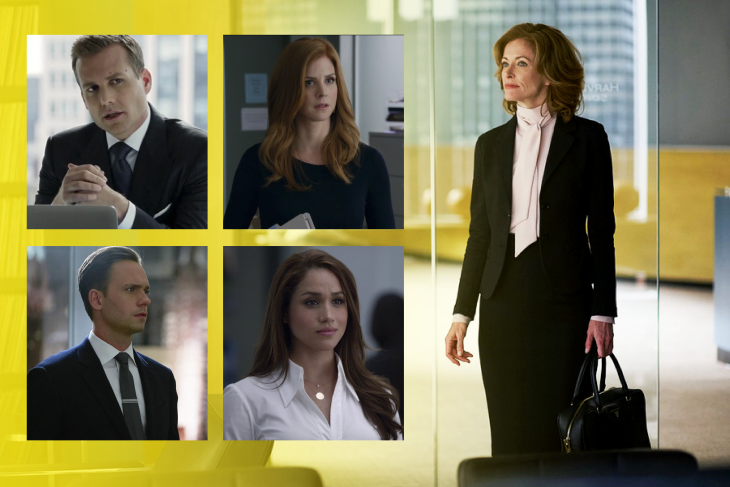 OMFG so freaking annoying. More back and forth back and forth ridiculousness. Take the deal, don't take a deal. Give up your friends, don't give up your friends. Find a loophole, get a mistrial, oh and while you're fighting for your life, take on a case and get

a

defendant you've never met before to take a great deal where

he

actually

DOES

testify against his friends. You would think that these guys would know to scream truths out in the open by now. Obiously Anita Gibbs is having everyone followed. Maybe have your meetings and arguments in conference room or private office somewhere would be a good idea? I really felt Mike was going to get aquitted but these writers have to draw things out even further by having Mike

take a deal apparently.

I don't even care anymore lets just close this storyline out and move the f on already. Louis is a wreck, Donna's gotta give multiple pep talks, and Harvey really needs to

get back to his

therapist. Through all of

of the stress,

everyone has

continued to

maintain their ability to look amazing both at work and at home. I have no idea what time it was when Harvey showed up at Donna's place, but she was perfectly dressed and had her makeup on. Amazing

under the circumstances

. Oh…I had a bit of a lightbulb moment. Sheila Zas = Sheila's Ass…lol, yes, I'm 12.
THE OTHER STUFF
-On Tuesday, I gave you Tivo's most time

-

shifted networks.Toda

y, how about

Tivo's LEAST time shifted networks…here we go:
1. The Weather Channel 15% (even 15% seems high

. Who's DVRing anything on this network?

)
2. ESPN 20%
3. Sprout 19%
4. ESPN2 19.6%
5. TBS 20.2%
-90210 News…Dylan McKay aka Luke Perry has been cast as Archie's DAD in the RIVERDALE pilot for the CW. I don't usually report on anything until it makes it to the schedule but my loyalty to the original Beverly Hills 90210 series is super powerful. Good luck Luke! Hoping you

get a full season order and are at the CW Upfront so I can snap a pick with you this year.
Thurs

day's Oscar Trivia Question:

2 of these

movies are Best Picture award winners

. Name them.

Moonstruck, Shakespeare in Love, Born on the Fourth of July, Godfather

2

or A Few Good Men?
WWTM-Kristy
Like me on Facebook at Watching Way Too Much
Follow me on Twitter at tvnme
http://watchingwaytoomuch.com
kristy@watchingwaytoomuch.com